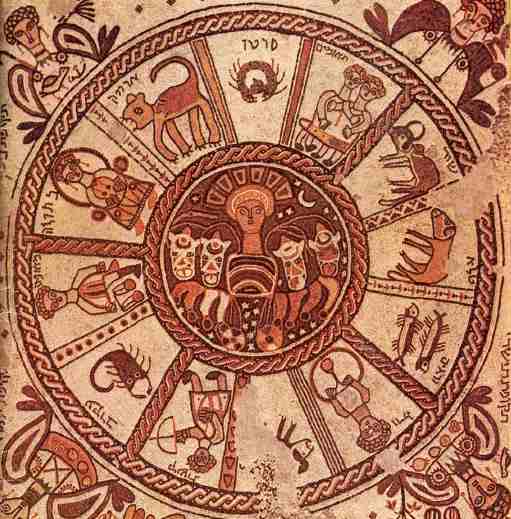 I woke up yesterday thinking I was an Aries, and went to bed thinking I was a Pisces.  Oh brother.  I guess it means that I'm "
compassionate, gentle, artistic, mystical and highly intuitive.
"  All this time I thought I was "
optimistic, independent, impulsive, playful, competitive, courageous, sometimes combative and always adventurous
."  Gee, I'm sort of all those things sometimes. 
I really couldn't care less, you understand, but the big news yesterday in the twitterverse and elsewhere was the addition of a 13th sign to the zodiac, called Ophiuchus.  Of course, it's not really a new addition to the zodiac... The constellation of Ophiuchus has always been there along the ecliptic, we've just traditionally left it off the list of the big 12 astrological signs.  But it was widely reported that not only is Ophiuchus a new sign that we'll all have to learn to live with, but that the precession of the Earth's axial rotation has, over a few millennia, shifted our view of the sky so that the Sun is no longer in the same apparent position along the zodiac as it was thousands of years ago, when this version of astrology was concocted.  In other words, people with birthdays in late March have traditionally been considered Aries, but today the Sun is really in Pisces at that time of year.
This story is just so silly in a variety of ways.  For one thing, it wasn't actually news.  The Earth's axial precession doesn't happen overnight, and astronomers haven't just discovered it (read
this discussion of the problem by Phil Plait way back in 2008
)..  In the words of Sam Cooke, it's been a long time coming.  Then there was the panic and irritation that the traditional signs are all wrong (today HuffingtonPost cleverly examined
the Earth-shattering consequences of this shift
).  If you've got a tattoo of your astrological sign, tough luck buddy.  And then there was the inevitable backlash from those unlucky souls born in late November and early December, suddenly thrust into a brand new personality profile.  How would you feel to grow up thinking you're a Scorpio, and suddenly find out you're really an Ophiuchus?  The name sounds like a disease.   What's my birth stone?  And how am I supposed to know what kind of person I am?  No one has published my new attributes yet.
Then today, the astrologers came to the rescue.  Nothing to fear, they said.  The Ophiuchus shift only applies to
Sidereal Astrology
, not
Tropical Astrology
.  Most believers probably don't know the difference, but don't worry, we westerners typically believe in Tropical Astrology, which is unaffected.  On twitter I saw several people commenting in a similar, but tellingly inconsistent vein: "
Ophiuchus
only affects those who were born 2009 onwards. If you're born before 2009, the sign stays the same."  That's a relief.